About Us | Proudly Serving Central Oklahoma for 40 years
We are a family owned and operated retail home and ranch store that has been serving central Oklahoma for almost forty years. We work, live and raise our families here and we are committed to the communities that we serve. Our number one goal is to help our customers and our community succeed, whether the mission is to find the perfect last minute toy for a birthday gift, eliminate weeds in bermudagrass, bottle feed an orphan calf or be the hit of the party with delicious homestyle snacks. Every day, we strive to do this by providing clear, accurate information in a friendly environment so that our customers leave the store with the product that best suits their needs at a fair price. If we don't have the answer or don't have what you need, we would rather find out who does than sell you something you don't need.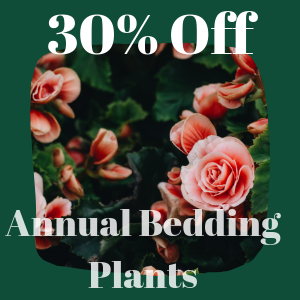 Get Your Garden Summer Ready! Take 30% Off Annual Bedding Plants Not valid with any other discounts or sales.
Valid: 06/01/2019 - 06/30/2019
Offered By: Lincoln County Farm Center, Inc.