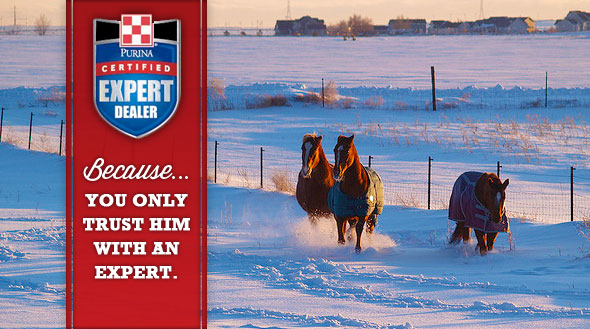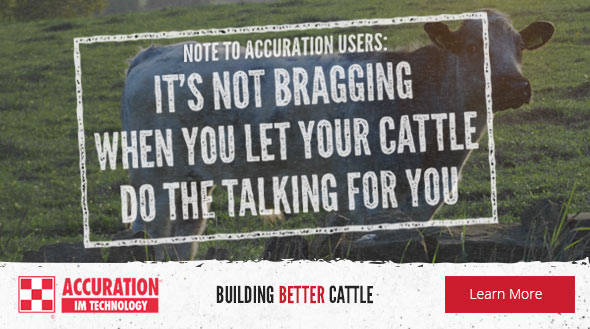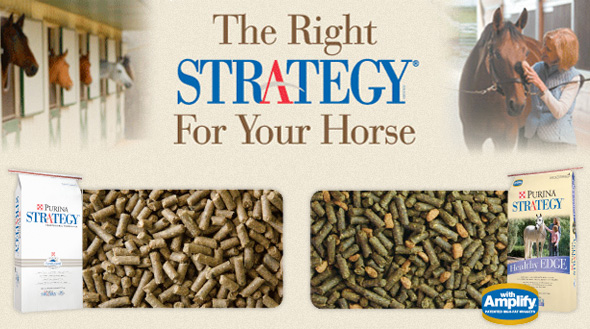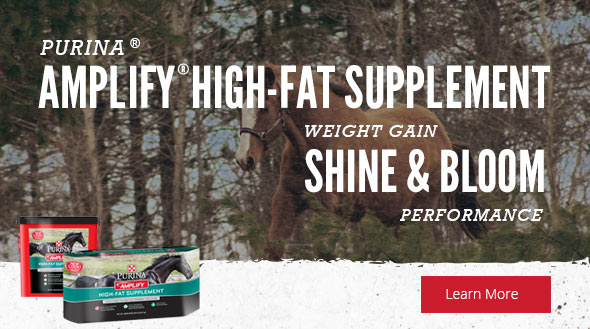 Being a Purina Certified Expert Dealer means that we offer a complete line of quality Purina feed products and have knowledgeable associates who care first about our customers, and their animals. Training is a key element for our Certified Expert staff and you can depend on us for Certified Expert advice!
Bulletin Board
STAY INFORMED! Sign up for our monthly emails today!
Expert Articles & Advice
April 1, 2014
A well groomed horse not only looks good, but also enjoys the attention he receives while being groomed. • Untangling a Matted Tail: Wash the tail thoroughly with soap and water. Liquid soap will work best. After rinsing, apply an equine hair conditioner.
April 1, 2014
Livestock shows are a great chance to show off your hard work, but to accurately represent your skill you will need to be very well prepared.
Special Offers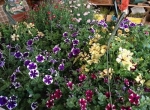 Spring is finally here! We have a large variety of hanging baskets!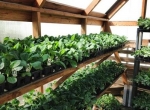 Our greenhouse is brimming with antioxidants, Vitamin C and calcium!
Purina Equine Videos
Chris Hickey, Purina ambassador and director of training at Hilltop Farm, Inc., shares why he feeds Purina® FreedomFlex™ Joint Health Product.
Quick Contact & Hours
308 West 15th Street

Chandler

,

OK

74834
Phone:
405-258-0770
Email:
lcfc@att.net
Mon - Fri
8:00 am - 5:30 pm